Renaissance was founded in 2018 by Ali and Yasser, two friends from childhood who– after successful careers in strategy consulting, advisory and private equity – decided there was space in the market for a boutique advisory firm that was distinguished by its discretion, analytical firepower and the congenital inability of its founders to not speak frankly.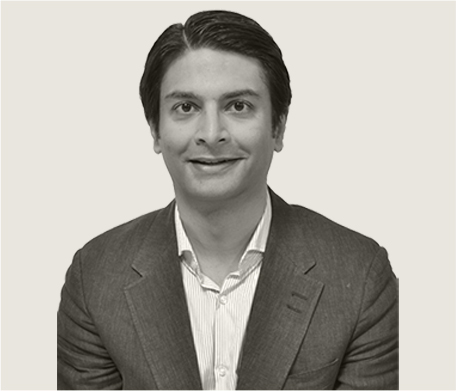 Ali ahsan
Ali is a founding partner of Renaissance. He spent nearly a decade with McKinsey & Company in New York and Pakistan focused on growth strategy and operational turnarounds in the financial services and FMCG sectors. He helped establish McKinsey's Pakistan office in 2014, serving as the firm's senior-most in-country consultant while overseeing growth from one individual to nearly 40 consultants.
While at McKinsey, Ali led the team that won McKinsey's global New Ventures Competition for 2017 for a data-analytics solution to improve cash management at banks. The team went on to become the highest funded New Venture to date, receiving over USD 2 million in funding in addition to significant in-kind support. This was the first time in the program's history that a Middle East based team won the competition
Prior to joining McKinsey Ali served as a Special Assistant and Speechwriter to United Nations Secretaries-General Kofi Annan and Ban Ki-moon.
Ali has a A.B in Economics with high honors, phi beta kappa, from Harvard College and a Juris Doctor from Yale Law School.
Yasser Toor
Yasser is a founding partner of Renaissance. He is an experienced investor and advisor in developed as well as emerging markets and fragile states.
He was previously a General Partner at TSG Consumer Partners LLC, a private equity partnership with over $7 billion under management. During his tenure, TSG grew funds under management 9x. He is proud of having helped build some of America's iconic brands including VitaminWater, Voss, SmartBalance, Terra Chips, Famous Amos Cookies, Muscle Milk, MET-Rx, PureOlogy and Smashbox Cosmetics. 100% of TSG's exits were to global market leaders including Estee Lauder, L'Oreal, Coca-Cola, Heinz, Hershey, Clorox and others. Yasser left TSG to focus on impact investing in emerging markets. He has spent the last decade working in sub-Saharan Africa where he has helped to fund and currently oversees several successful businesses. He is chairman of Rising Academy Network, Flash Vehicles, and Terra Nova Services. And sits on the Investment Committees of Solon Capital Partners, an Africa-focused investment firm funded by the UK government; Bookend Capital Partners, a consumer-focused Private Equity partnership in the United States; and is a longstanding member of the Advisory Board of Flow Equity.